I could say that this time I have a reason for being so slack..I had to travel to South America for a family emergency I managed to fit in plenty of juicy delicious steaks, a stack of timelapses and a Polo Championship Final with some of the best players in the world, but I didn't manage to get any more blog entries done.
Then I shot a feature film called Me My Mates vs The Zombie Apocolypse starring Alex Williamson, Greg Fleet and Jim Jeffries. All of whom made this film hilarious…check out the link and facebook page.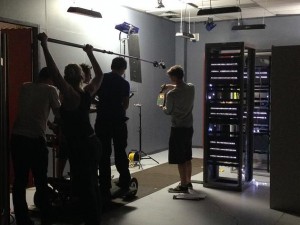 Not that you can see any of them in this picture but you defintely can on the website and the facebook page.
http://www.matesvszombies.com/?deeplink_referrer=socialB_facebook%2F#!Shooting-continues-on-Day-2-/cgjw/B5C3CEE4-6DB9-4D71-B999-BE2C3A9BD5FF
https://www.facebook.com/matesvszombies
The real reason is that with everything going on I took a bit of a break from the blog which in hindsight seems a bit silly.
Anyway in the very near future I hope to tell you a bit about my experience playing LTR Lightroom and Panolapse. I am also about to order a Triggertrap mobile kit so I can play around with some extra control in my time lapses.
I also plan to do an update of the whole stock footage and making money with video online thing. Not that I am making money online but it does seem to be improving.
Stay tuned!